Le Conférencier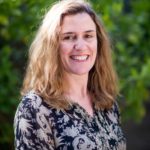 Gorno-Tempini Marilu
Marilu Gorno Tempini, M.D., Ph.D., Charles Schwab Distinguished Professor in Dyslexia and Neurodevelopment Professor of Neurology and Psychiatry University of California, San Francisco Weill Institute for Neurosciences, Memory and Aging Center
À propos
In this exceptional online conference, Marilú Gorno-Tempini, a world-renown expert in primary progressive aphasia, will draw the complete picture of the language disorders across the lifespan, putting in relation late-onset and neurodevelopment disorders.
Marilu Gorno Tempini, M.D., Ph.D.,
Charles Schwab Distinguished Professor in Dyslexia and Neurodevelopment
Professor of Neurology and Psychiatry
University of California, San Francisco
Weill Institute for Neurosciences, Memory and Aging Center
Contactez-vous sur contact@diu-ma2.fr pour renseignement supplémentaire et inscription.
Des sous titres en anglais sont automitquement mis sur la vidéo, si vous souhaitez les enlever ou modifier la langue, comme mettre en français par exemple, lancer la vidéo et cliquer sur la roue en bas à droite.